Hello! I am a Banting Fellow in the School of Journalism and Communication at Carleton University.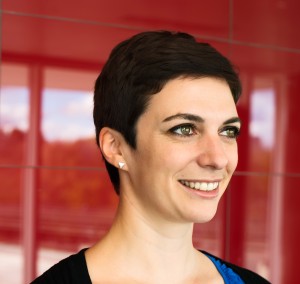 Previously I was an Adjunct Professor at Carleton University in the Pauline Jewett Institute of Women's and Gender Studies and a SSHRC Postdoctoral Fellow. I was also a Research Associate at the Simone de Beauvoir Institute at Concordia University.
My background is in sociology and my research interests encompass gender and sexuality, communication and media studies, science and technology studies, digital media (especially social media), feminist theory and critical theory. Read more about my research here.
I completed my PhD at the University of Glasgow, Scotland in 2008, but had already moved to China in 2007 to become a Lecturer (rank equivalent to Assistant Professor) in the Division of International Communications, teaching Digital Media and Mass Communications at The University of Nottingham Ningbo, China. Read more about my teaching here.
In my spare time I am active in the anti-violence community in Ottawa and I play soccer as often as I can.
Find Me Here: